Dear Friends,
Sad to say, this will be the last CMC Pulse that I will be writing, since I am leaving CMC Vellore at the end of this month. My wife and I have decided that we need to settle back in the UK to care for her father who now needs 24-hour support.
We joined CMC in August 1999, and eight years later the Director, Dr. Suranjan Bhattacharji, asked me to lead the Development Office. I was bewildered since I had no prior experience in fundraising. However, he told me of his dream, that CMC should never have to turn anyone away because they couldn't afford to pay for their treatment, and I was hooked. Since then it has been a tremendous privilege to be a small part of the chain of care. Every rupee donated has helped a hurting family in economic need or contributed to allowing someone to study at CMC.
Back in 2008, after a few months not sure what I was doing, I was contacted by Dr. Sara, head of the Low Cost Effective Care Unit (LCECU). She told me about a young man, Mr. Velu, who needed a double heart valve replacement operation. He was unable to do his regular flower work because of his heart condition. LCECU staff, visitors and local school children had donated nearly half of what was needed, but there was still a shortfall of around Rs.80,000. As it happened, I had just received my first three donations, and these amounted to Rs.78,000.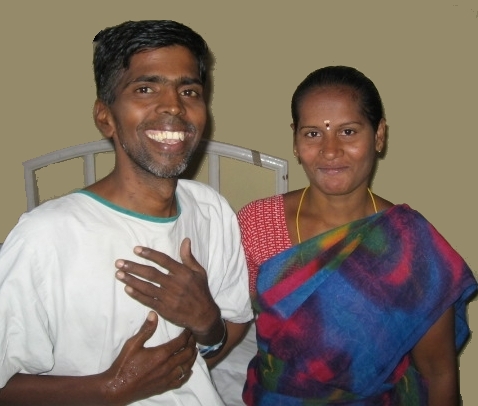 Without much concern for protocol or procedure I immediately told her to book him in for his operation, happily allocating all this money. I can't describe the feeling when, just a week later, Dr. Sara sent me a picture of Velu with his wife, smiling broadly and clutching his newly repaired heart. This was the beginning of the Emergency Fund, which has since helped hundreds of patients urgently needing costly procedures at CMC. Mr. Velu visited the LCECU this week. He is just as cheerful and still doing his flower work, as you can see in this delightful picture.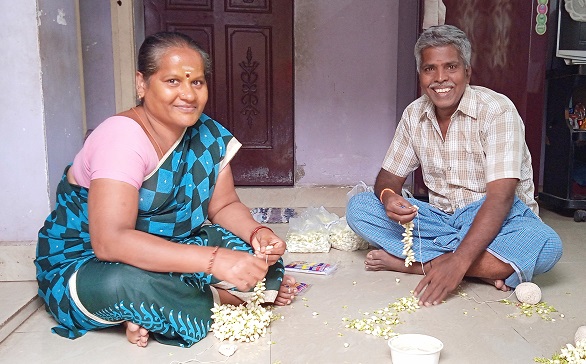 India has medical personnel and facilities on a par with anywhere in the world, but the real challenge is to ensure that each person can get the care they need, whatever their financial position. No farmer should have to sell their land, and no labourer should go into debt, to pay for essential treatment. During 2020-21 CMC provided free or subsidised care worth over ₹218 Crores, despite a severe reduction in income due to the pandemic and lockdown. But still there are many more who need help, both in the local community and in other parts of India. The Development Office tries to bridge the gap for those who can't afford their treatment, and we do this through you, our loyal supporters.
Our doctors are faced with great human need, on the one hand, but severe financial constraints on the other. The Development Office sits in a happy place where we can connect up desperate patients, competent medical teams and generous donors, and this has been our joy. I am humbled and grateful for each and every person who has donated to help our patients. Some have given just a few rupees in a hundi, others have given large sums. Several have given faithfully every single month over many years. Just as Mr. Velu threads together fragrant jasmine blossoms, so each of us can be part of a chain of healing love.
I am also grateful to the team of Shirley, Sandeep and Amala. Through their energy and enthusiasm the scope and scale of our work has expanded tenfold over the last two years. They have shown amazing dedication and competence, and have developed the skills and knowledge to carry the work forward. Recently Sumitha has joined us, and we are looking forward to further strengthening of the team in the months to come.
Of all our recent initiatives I think that I am most proud of the CMC Pulse emails. These have been one of our top priorities and we have managed to keep sending them every two weeks, despite the pandemic and times of extreme workload. They have brought us into contact with many new people, both inside and outside CMC, and we have covered a wide range of topics. I do hope that you have enjoyed reading them, and learning more about CMC.
Please keep reading the Pulse, and encourage your family and friends to subscribe also! With your help we will do our best to help everyone in need, especially those without the means to pay for their treatment.
I will continue to support CMC as much as I can, but no longer as a full member of the Development Office team. So, with a heavy heart, but full of thanksgiving, I must bid you farewell and God speed.
Warm regards,
Hugh Skeil
Manager, Development Office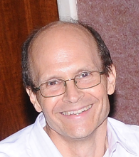 Click here to donate to the Emergency Fund.