Ravi* has Chronic Kidney Disease (CKD) and cannot afford a transplant. He lives in Vellore and comes to CMC's Artificial Kidney lab twice a week for dialysis. Ravi does not have a steady income and he is supported by his twin brother and family. He remembers his earlier days working hard at the granite quarry (check). The disease has worn him out and he does not have the same energy today.
There are many people like Ravi who need dialysis for the rest of their lives. It costs ₹2,600/- for a single session. Your contribution can reduce the ceaseless burden on our poor patients.
You can make a long-term commitment to save a life by donating monthly towards dialysis.
Help someone with kidney disease live well!
What is CKD
Healthy kidneys filter unwanted toxins and waste material from the blood. Chronic Kidney Disease happens when the kidneys have been damaged or for other reasons gradually lose their ability to filter the blood. Early treatment can prevent the disease getting worse, although it cannot be cured. If CKD is not treated, the disease can progress and the kidneys may fail completely. In this case regular dialysis or a kidney transplant will be needed.
The early symptoms of CKD may not be obvious. People with diabetes, high blood pressure and heart disease are more likely to get CKD. It also runs in families. The good news is that:
Everyone can reduce the risk of getting CKD
Early diagnosis and treatment can halt the disease in its tracks
There is hope – people can live well with CKD and even with kidney failure.
How can I prevent CKD
Kidneys age, just like you, take care of them
STAY FIT!
Have regular checkups – especially if someone in the family has CKD.
Exercise regularly – at least 30 mins a day.
A healthy diet – low fat and low sodium.
Limit Alcohol.
If you have diabetes or blood pressure, it is essential to keep it under control. This can help prevent CKD.
Do I need to check for CKD?
If you have high blood pressure or diabetes, or if someone in the family has CKD, it is good to have your kidney functions checked on a regular basis. A specialist nephrologist is more likely to pick up the warning signs.
Common symptoms of the disease include:
Tired all the time
Unable to sleep well
Ankles and feet are swollen most of the time
Loss of appetite and weight
The urge to urinate more often
Muscle cramps
People at high risks must have a regular check up. Early detection of the disease can help reduce the damage to the kidney.
Meet Lanie
67-year old Lanie* from Mizoram was diagnosed with Chronic Kidney Disease (CKD) back in 1999. Her kidneys had been leaking protein. The first signs were swollen legs and high blood pressure. She was left feeling weak and tired most of the time. Over the years, her kidneys were slowly failing in spite of medication. Lanie was told she needed a kidney transplant.
Her son Leonard* was a perfect donor match, and he readily agreed to help her. The transplant was done successfully at CMC Vellore in 2006. Lanie smiles sweetly, as she remembers that day. "My son was not married at the time. Today he is married with two beautiful children. He is healthy and normal with one kidney." She says with gratitude,
"His selfless act has given me a new lease of life and now I live a full and healthy life as well"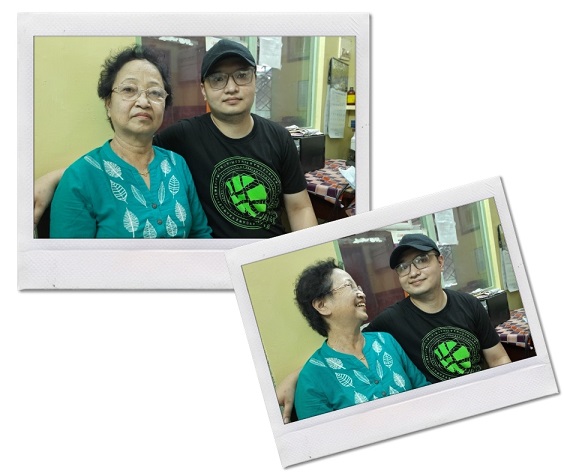 Living well with CKD
CKD affects 8 to 10% of adults. If left untreated it can result in serious complications and death. A person living with CKD is required to take several medications without fail. These patients require regular follow-up visits to the doctor. If the disease progresses to kidney failure, dialysis may be needed.
A kidney transplant is the best option for most patients with kidney failure and is also the most cost-effective option as well. But transplantation is expensive and not everyone can find a matching donor. CMC performed India's first successful kidney transplant over 50 years ago in 1971, and since then has carried out over 3,700 transplants.
The cost of a transplant, and the ongoing, lifelong, burden of paying for medications and regular check-up is too much for some. Many sell their lands, farms and belongings to arrange money in a bid to be free of dialysis and to live a normal life again.
You can make a difference!
The Department of Nephrology has a fund to help deserving patients with CKD. Your donation today will go straight to that fund, bringing relief to at least one family.
Learn more about Living Well with Kidney Disease here.
*name changed