Medical Genetics
The Department of Medical Genetics at CMC Vellore started in 2007. They help people with diseases caused by their genes. Many of these diseases are hard to recognise and even harder to treat. But we are making progress, and new treatments are found each year.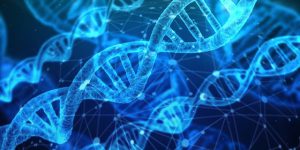 Our genes carry a HUGE amount of information. Sometimes a small change occurs in a gene (mutation). This change can be passed on to our children. It is copied into every cell in their body. Most of these changes don't matter, but some cause problems.
Genetic diseases are more common in children whose parents are related, for example when a person marries their cousin.
There are very many genetic disorders. Some we can diagnose, many others we cannot – yet. One group of these is called "Rare Diseases".
Rare Diseases
Around the world, we think there are about 6,000-8,000 different rare diseases. But so far we only know of 450 rare diseases in India. About 80% of these are genetic.
Rare diseases are those that affect less than 5 people per 10,000 population.
Only a very few people have any one of these diseases. But, add all of them together and 6-8% of the Indian population have a rare disease.
Disability and Death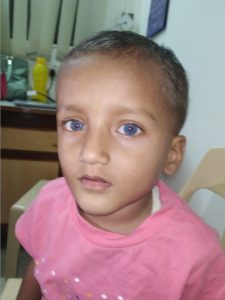 Most rare diseases cause disability and eventually death. But we can make a difference. We need to start treatment in early childhood. And therapy has to continue throughout the person's life. Even with treatment, not all will have a full life.
Children & Rare Diseases
The team at CMC helps children with rare diseases. But it can be heart wrenching:
35% of these children die before they reach their first birthday.
Another 10% will die between their 1st and 5th birthdays.
And another 12% die between their 5th and 15th birthdays.
57% of children with a rare disease die before they are 15 years old.
---
Hope for the Hopeless
But we can help some. Thankfully, there are rays of light in this darkness.
Kamu* is from a remote village in West Bengal. He was 9 years old when he met the doctors at CMC. He does well at school and is well known for his sense of humour among his friends.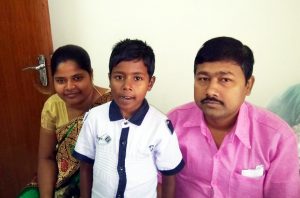 He was normal at birth. But by two years old, his tummy was big (distended). Doctors at CMC were finally able to diagnose the problem.
A test of his bone marrow showed a rare disorder called "Gaucher Disease". His enzyme and genetic reports confirmed this. Only about 1 in 100,000 people have this disease.
Finally an answer, but….
This came as a big shock to his parents. Enzyme Replacement Therapy (ERT) is the best treatment for this disease. BUT it would cost about Rs.35 lakh every year.
On top of that, he would need admission to hospital, for an infusion, every 2 weeks. Yet more out of pocket expenses for his parents. They are daily wage labourers and this amount would be impossible for them.
All their hope was gone. They would have to watch their child continue to suffer from this disease.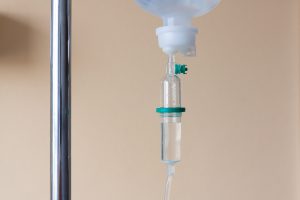 However, in this dark tunnel of despair, some light appeared. CMC's Medical Genetics team is studying Gaucher disease. They are testing a new drug to treat it, and invited Kamu to take part. Thankfully, the drug helped him.
The trial is over but he can still take the new drug, and for him, it is free. So, there is no cost to his parents.
Give hope to the hopeless
Like Kamu, there are many other children who need treatment. Sadly, for many, this is not an option. Often this is due to the huge costs that their parents cannot afford. Can you make a gift, to give hope to some of the thousands of rare children in India?
You can help CMC do research to find cheaper ways to treat these diseases.
Rs 5,000 will pay for one set of basic blood tests needed to monitor the patient during a trial.
---
Meet some more children…..
Here you can read the stories of some of the children we see. For some, there is hope. You can jump to any of the stories using these links.
Samiyov, Bring the Drug to India
We quite often come across the Vagiriyar, also called the Narikuravas, when walking around our towns. They lovingly call out to us
"Samiyov, buy this necklace".
How often do we think about their lifestyle and health problems?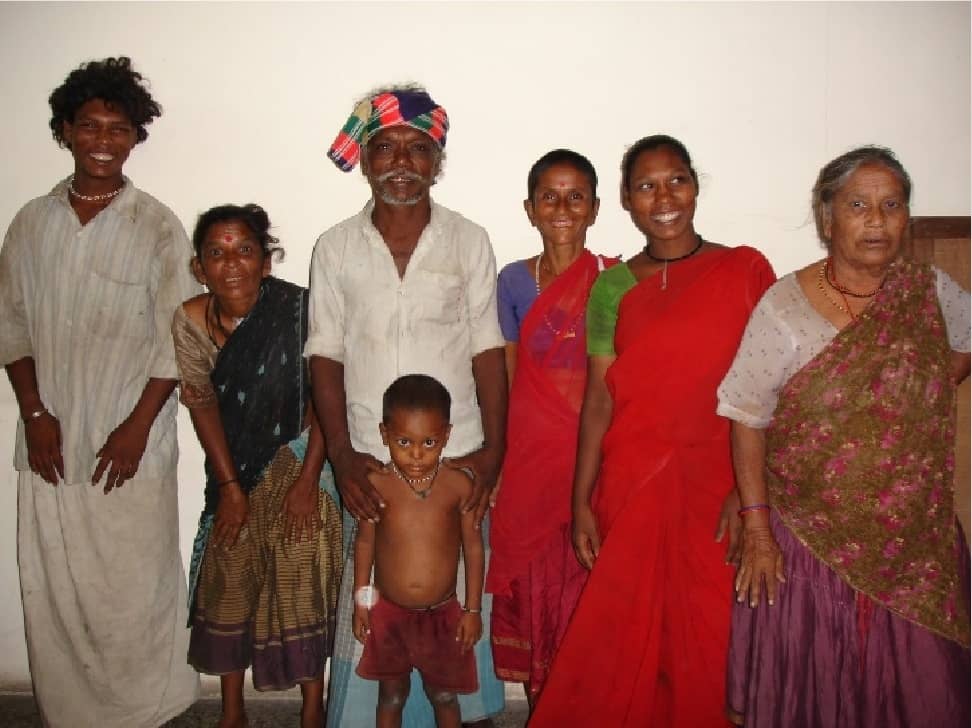 Many of these Romani people suffer from low backache and multiple joint pains. These symptoms are due to the genetic disease alkaptonuria (AKU) or "Black Bone Disease". The AKU damages the cartilage of the joints in their teenage years. By their early thirties, many are crippled and disabled.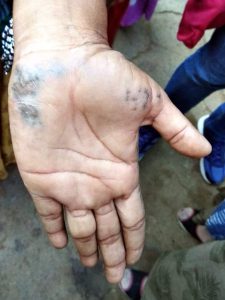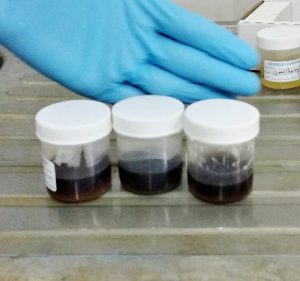 New Drug Brings Hope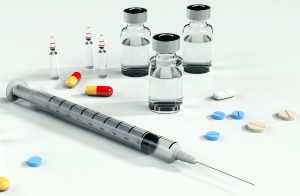 Nitisinone is a new drug which will put an end to this misery. But this drug is very expensive. As we conduct camps, they keep asking us,
"Samiyov, when will we get the medicine that will bring relief to our pain and misery".
Help treat a patient
We want to raise money to fight the battle against AKU. Here are some of the costs involved:
Treatment and Monitoring for 1 year
Cost Rs
Treating Symptoms
Calcium tablets Rs2,200 + Vit D tablets Rs600
2,800
Treating AKU directly
All Medicine
7 Lakh
Test to Monitor Progress
Blood test to check Vitamin D levels
1200
Bone Scan for a child
4,000
Bone scan for an adult
7,000
Please contribute generously.
Outreach Clinic to a Romani Village
The medical genetics team understand how difficult it can be to travel to CMC. So they go to the villages where these communities live. They visit many places across Tamil Nadu including Salem, Chennai and the Kanniyambadi block in Vellore. Here are some photos of a recent community outreach trip.
---
Please! Find a Cure for Me
Aarav* is an 8-year-old boy who came to us with many issues. He had severe mental retardation, could not walk (since birth) and had no understandable speech.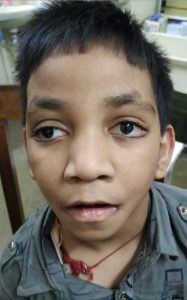 The team examined him and wondered if he had Kabuki syndrome. Later, a blood test proved this (a gene test). Children with Kabuki can be quite beautiful. They look as if they are wearing the make-up used in 'Kabuki' – a type of traditional Japanese theatre. The syndrome is named after this look.
But there is no treatment available for the child with this disease. We can treat the problems it causes, but not the underlying cause.
This raises many questions:
How long will the parents be able to support him?
What will be the result of this disease?
Will anyone come up with a new treatment?
Sadly, most questions remain unanswered. Please help us answer them.
---
Such Beautiful Eyes
Akshay*, a 2-year-old boy, came to us with beautiful bluish purplish eyes (see photo at top of page). Many of us long for such lovely eyes, but for him it means a life sentence. It is a common symptom of Waardenburg Syndrome.
But the eye colour is not the only thing that the disease has changed. This child cannot hear or speak. He cannot understand or do anything that a normal child would do.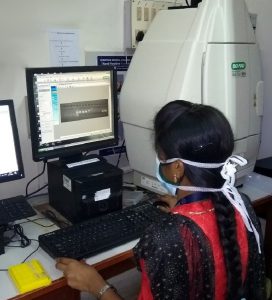 His parents were anticipating a medicine that would make their child completely normal. Unfortunately we can only give supportive treatment. Not even western countries have a treatment for this disease.
We don't know why these children should have to suffer. But we believe each of them is created by God and is special. Please donate to our research fund. With your help we can study this disease and find a solution. Every life matters!
Supportive care can be given when there is no effective treatment for a disease. This costs around Rs 1,000 per month.
---
The Challenges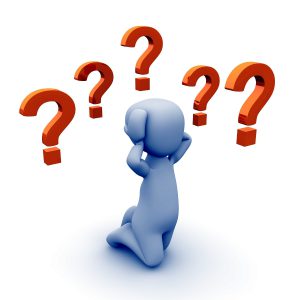 There are many challenges to diagnosing and treating people with rare diseases in India.
Each disease has a small number of cases. This makes doing research difficult:

Studying ways to diagnosis it is difficult.
Finding the best way to treat a rare disease is also extremely difficult.

We still know very little about many of these diseases. How they first affect people and how they progress. We need this information to help us spot the disease when we first see people.
It takes a long time to diagnose a rare disease. A doctor is unlikely to have seen the disease before. And we know so little about rare diseases. So it can take several years to diagnose a patient. They will see many doctors who don't know anything about the rare disease.
Inadequate data: We do not know how many people suffer from rare diseases in India.
Treatments
Each rare disease must be treated in a different way. Only 300 have treatment options available.
Sadly, about 95% of rare diseases have no approved treatment. Less than 1 in 10 patients receive disease-specific treatment.
Drugs are expensive
The treatments usually use expensive drugs. The cost of treatment for some children with rare diseases can be as much as Rs 1.7 crore per year. This is impossible for most people in India.
---
Medical Genetics can help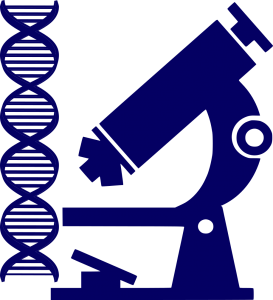 These are a few stories about some of the diseases we are help with. But many more children are dying every day due to a lack of treatment.
Here are some of the things that the Department does to help people with rare diseases.
Diagnosis
The Medical Genetics team are able to help by diagnosing many diseases. They can then explain the situation to the family and finally give an answer to "What is it?".
They can already do specific tests for several rare diseases. You can find a list of the current tests available on this page. The molecular tests that look directly at the gene are costly. Many patients also need a bone marrow test and other investigations.
Here is a list of the rough costs of these tests to diagnose a child.
| Test | Cost Rs |
| --- | --- |
| Molecular testing inc gene & enzyme analysis | 30,000 |
| Bone Marrow and related tests | 10,000 |
| Other tests eg blood tests, x-rays | 10,000 |
Genetic Counselling
It is also important to counsel the family about the risk to other children and future children. Both for them and their relatives.
Training
The department trains doctors. They were the first in India to run a post MBBS Fellowship in Clinical Genetics (with the Dr MGR University). They also run many conferences and workshops to train other doctors. This provides more doctors around India to help diagnose these rare diseases.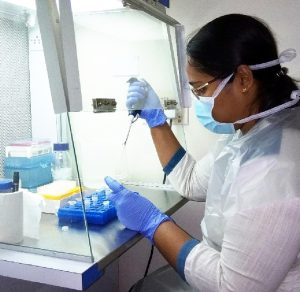 Research
Medical Genetics already do research and have a laboratory to do some of the tests in. You can read about their projects on the department web page.
However, they want to do more research. They want to look for ways to diagnosis and treat other rare diseases. But what about the funding?
Can you help?
So we ask you, our donors, to help us. If you can, please donate. Some areas you can help are given above.
And we ask researchers to collaborate with our hospital.
Together we can bring hope to the Hopeless
*names have been changed