We are delighted to announce that 186 friends contributed to making our Christmas Giving Campaign a great success. The new year 2023 began with generous contributions of ₹16 lakhs for the Emergency Fund. This was 7% higher than our target for the campaign! Over 30 patients, and their families, will be impacted by this kindness. For this we are truly grateful.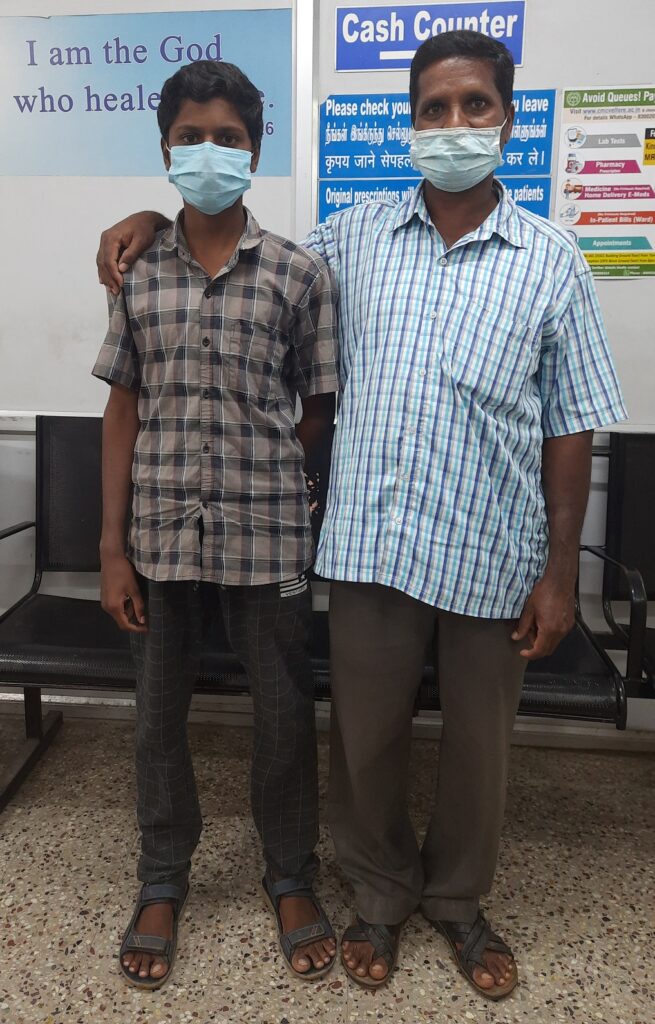 Venu* is a farmer living with his wife and two sons in a village in Vellore district. His older son Prabhu* is in grade 9 and is a good athlete. Venu is proud of the medals his son has won at school. Unfortunately, life took a drastic turn for the family a year ago. Venu shares their story:
"In August 2021, my son Prabhu had a painful swelling in his right thigh. I brought him to CMC Vellore when the pain was unbearable. The doctors in the Paedeatric Orthopaedic Department said it looked like bone cancer (malignant osteosarcoma). Much to our dismay, the MRI reports confirmed the diagnosis. The doctors said the cancer will spread fast and can be fatal if we ignore it. Immediately, Prabhu had a surgery to remove the tumor. His right thigh bone was replaced by a prosthetic bone. Chemotherapy eradicated the cancer cells completely. The whole process was painful for my young son but today, Prabhu is doing well. He has slowed down physically but is looking forward to go back to school after a long break. I am grateful for the timely care and financial support we received during those difficult months."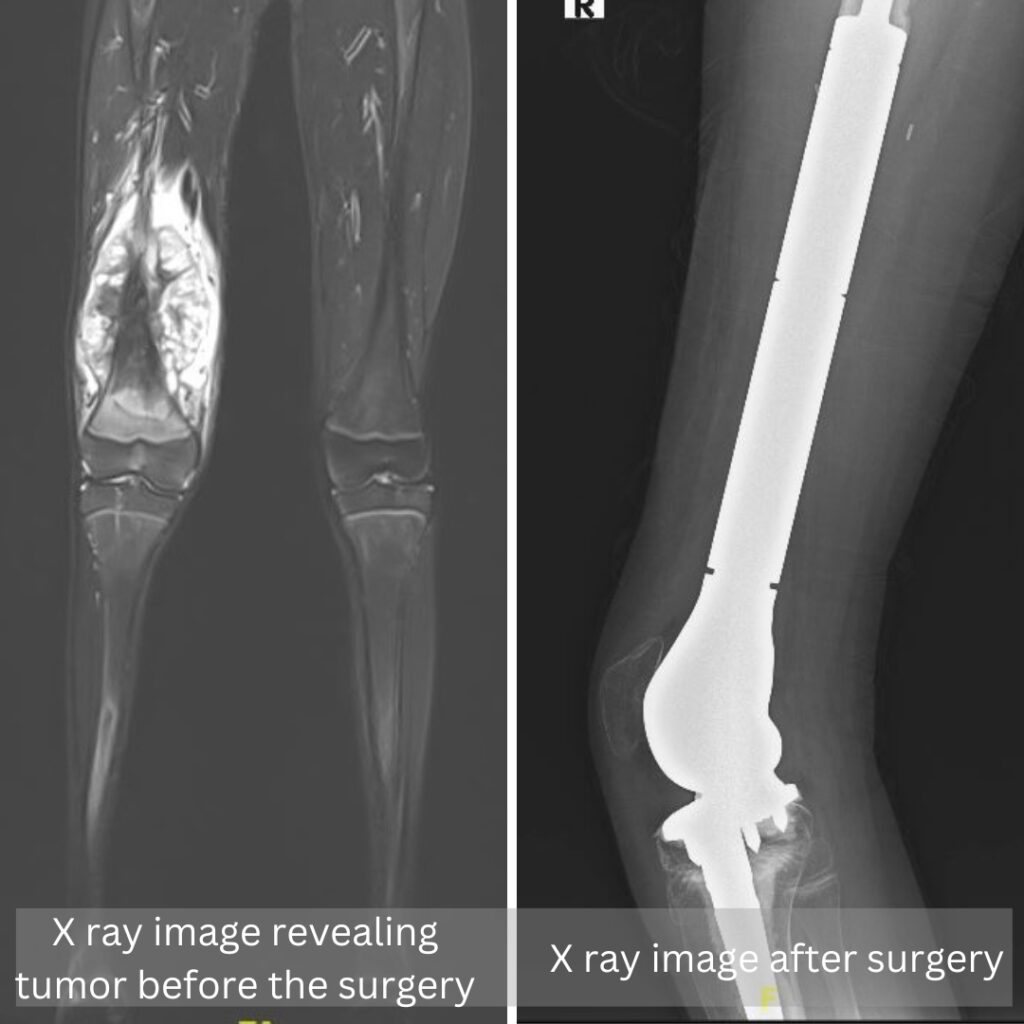 You can impact the lives of young people like Prabhu. Click here and donate today.
*Names changed. Picture and story used with consent . Contributed by the Department of Paediatric Orthopaedics